[LC Spotting] -- [LC home] -- [home] -- last updated: 2004-01-04, 1509 UTC
FJ55 of Kalajoki Fire Department
This FJ-55 is from 1972 and was owned by the Fire Department of Kalajoki until about May 2002. Engine 3.87 l, total mass 2600 kg, empty mass 1940 kg, registered for driver plus five passengers. The vehicle was all the time taken care of by the fire department, parked in a heated garage and in early 2002 it had only 30000 km on the clock.
Here are the photos from the original sales advertisement: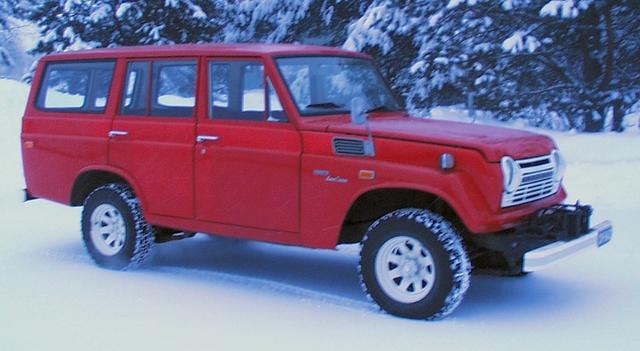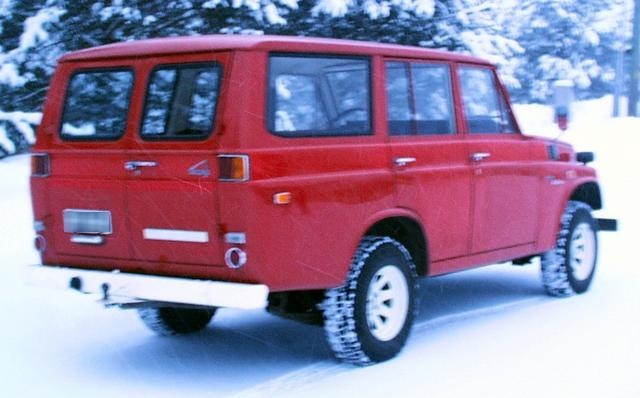 Seen in Kittilä on 2nd March 2003. The new owner has painted it nicely in white and it looks like new. Well, it practically is. The identity of the car is verified, because it has the same number plate on both sets of photos. I blurred it to "protect the innocent."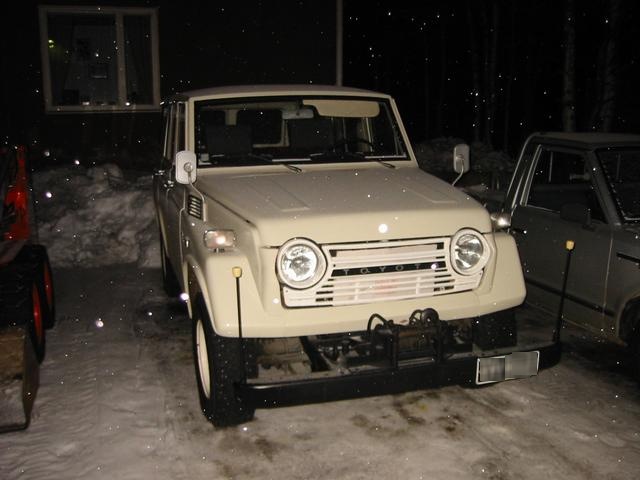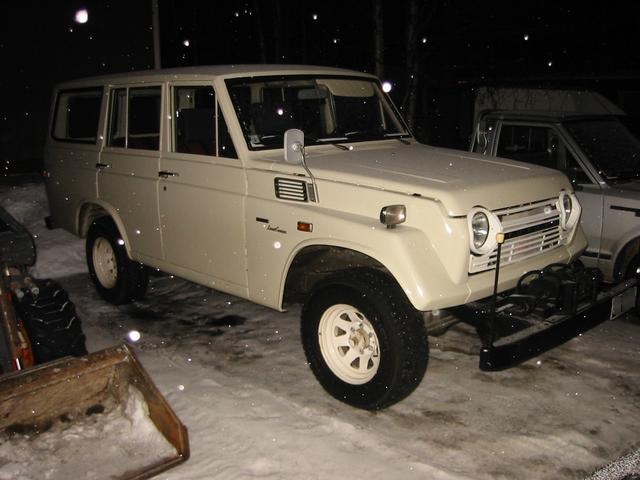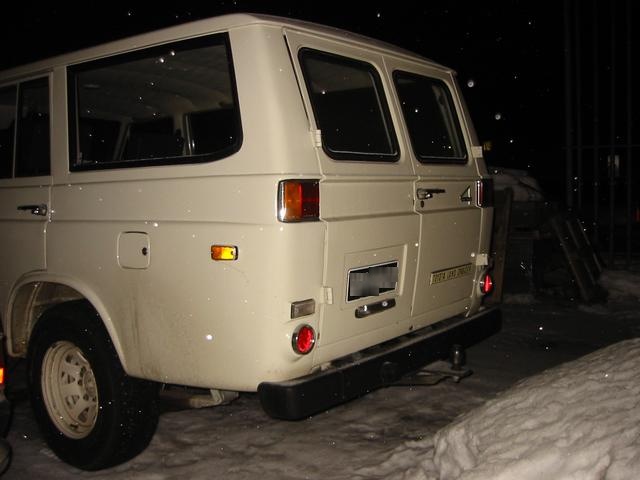 The previous three photos are (c)2003 by Th.Ulich. All rights reserved.