[LC home] -- [home] -- last updated: 2004-02-24, 0225 UTC
BFG Commercial T/A Traction
BF Goodrich's data sheet for this tyre (mirrored on my site; watch out: 2.34 MB PDF).
The Commercial T/A Traction is the successor of the legendary Trac Edge. However, contrary to the Trac Edge, Michelin refuses to import the tyre to Europe. Michelin Finland claims that there's no commercial interest in this tyre. Despite all this, there's a company in England, which simply took matters into their own hands. Read their test report (scroll down below the forms)!
The logical consequence
Of course, I drove to England, went to one of their dealers, and bought a set of five tyres in 235/85R16 (Ok, to be honest, I was in England for work anyway. :)). Then I brought them to Finland, had them studded and fitted to 7x16 steel rims. Since 29th December 2003 I am testing them, and until today I am more than happy. In soft and deep snow I don't even need the four-wheel drive anymore, I just go in H2. Here some pics just after I got them.
All photos (c)2003 by Th.Ulich. All rights reserved.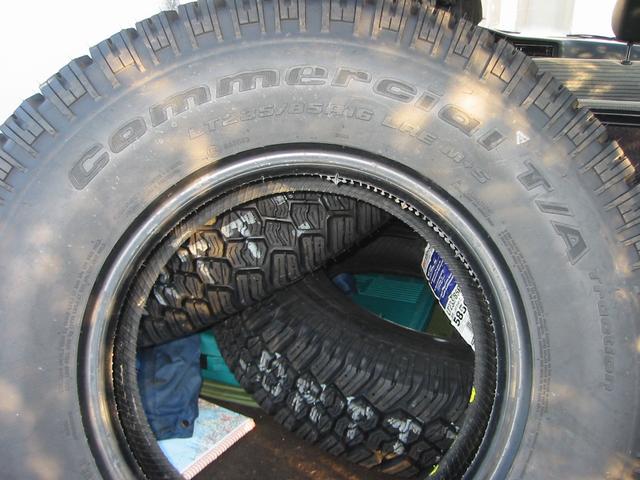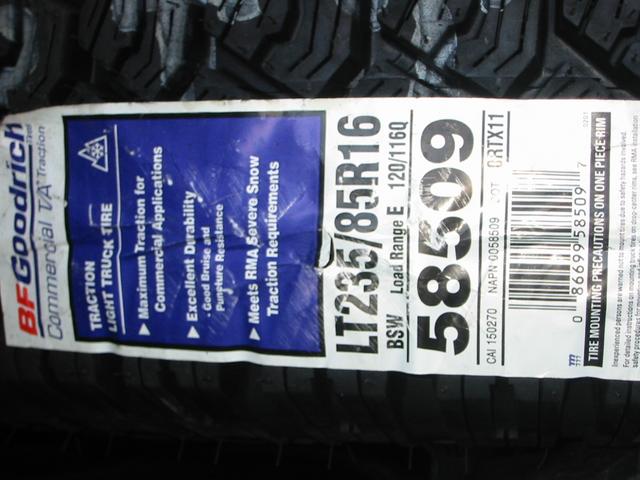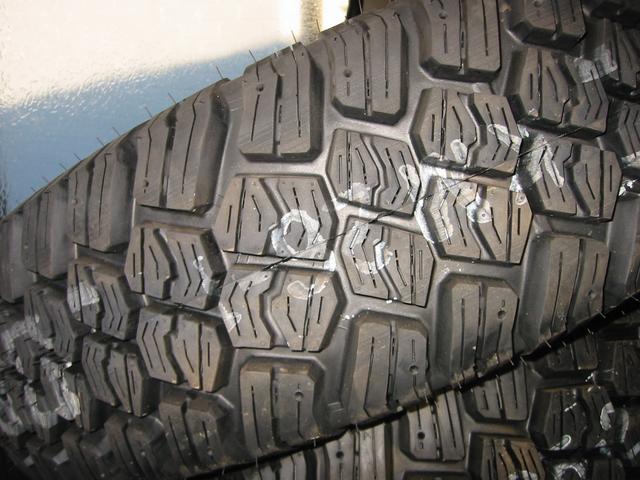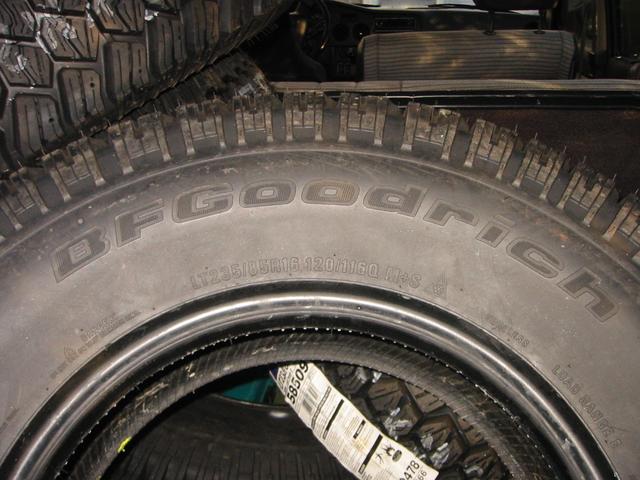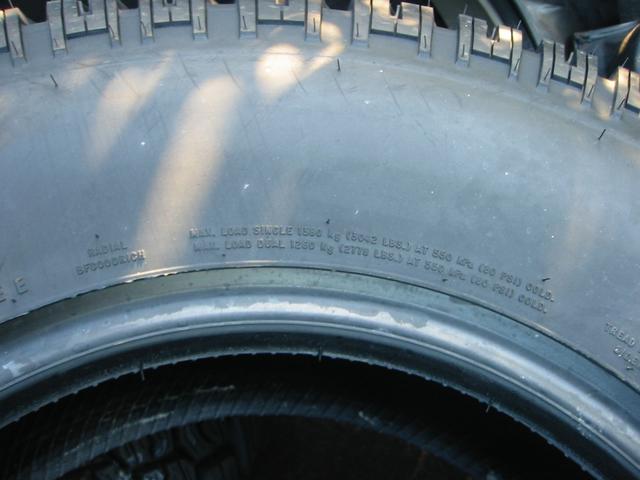 More pics and some more words on my experiences are going to follow at some point...
[valid html], [valid css]